Getting ready for a baby is a lot of work — figuring out what you need to buy, deciding how to decorate your nursery and maybe even trying to pay for everything you need.
Mothers, and even fathers, often consider the issue of bassinet vs crib when thinking about sleeping arrangements.
Should you put your newborn in a crib or a bassinet?
Do you need a bassinet?
Bassinets and cribs are both safe options for a new baby in your household. However, they do have some differences that can help you decide which one is right for you.
In this fight, Bassinet vs Crib we will talk about:
Bassinet vs Crib (First Round): Benefits of a Bassinet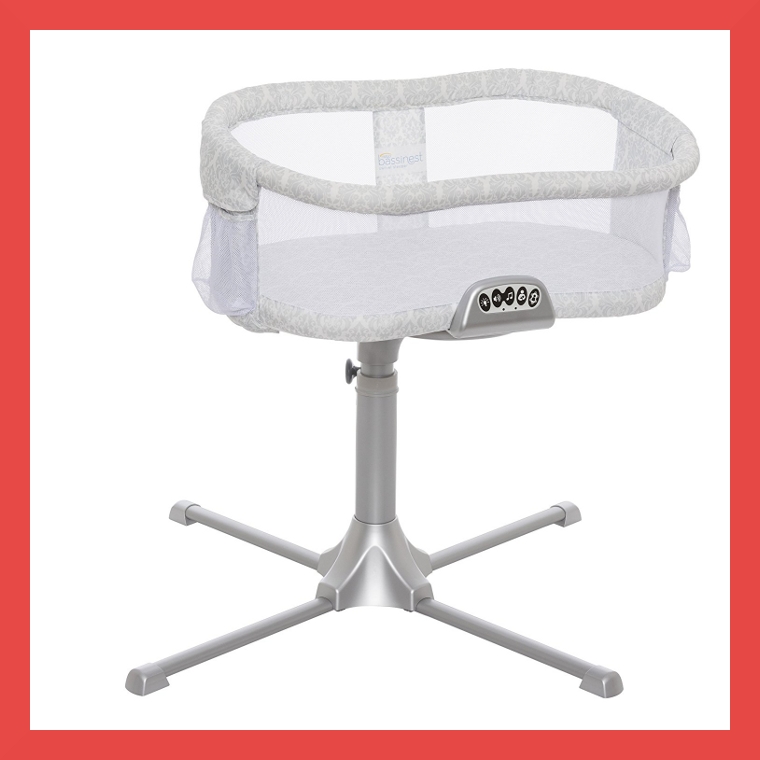 The American Academy of Pediatrics (AAP) endorses infants and parents sleeping in the same bedroom to decrease the risk of sleep-related deaths (Read the Recommendations for a Safe Infant Sleeping Environment here). According to the AAP, the risk of sudden infant death syndrome (SIDS) is decreased by as much as 50 percent by sharing the same room. A bassinet is smaller than a crib, which is great if you plan on keeping your baby in your bedroom. The more compact size can be helpful if you live in a small space or other shared living arrangements.
In the video bellow, the AAP announces new safe sleep recommendations to protect against SIDS:
Newborns wake up many times during the night, and having a bassinet in your bedroom can be more convenient than having to stumble out of bed and go down a hallway to another room to take your little one out of a crib.
A bassinet's smaller size makes it seem more comfortable and snug for a newborn, when compared to the larger and more barren space of a crib. Another benefit is that some bassinets come with a hood covering that keeps light from shining on your little one's face.
A bassinet is more portable, which is good if you want to allow your baby to sleep in different rooms or you will be traveling. Some models come with a basket underneath for storing a few items, and some come with little wheels that make rolling it into another room easier.
Many people find that a bassinet is easier to use when putting a baby down to sleep. A bassinet has lower sides and doesn't require as much bending. A crib's side railing and depth can make it more difficult when putting your baby down to bed. This can be awkward if you are recovering from a C-section. In this situation, you may find a bassinet easier to use.
A bassinet cost quite a bit less than a crib. The price factor can be helpful if you don't have much money to spend at the outset. However, these savings will only be effective when you are first getting ready for your little one. In a few months, you will end up needing to buy a crib, as your baby will outgrow the bassinet.
Go check out the 2017 Best bassinets for Newborn Review.
Bassinet vs Crib (Second Round): Advantages of a Crib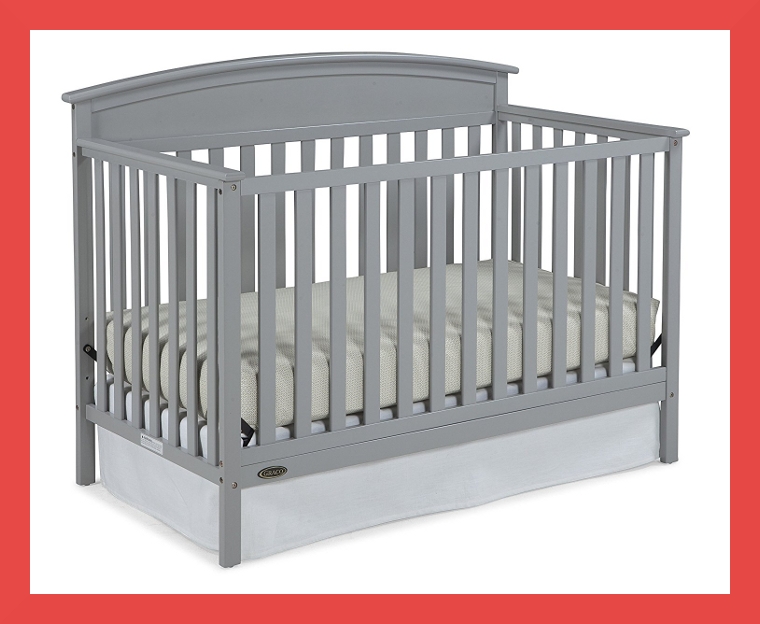 Although cribs do cost more than a bassinet, there is a long-term cost savings. One factor in deciding whether to start your baby in a bassinet vs crib is the price. A crib does cost more money, but it can last your baby for a few years. Many cribs can be converted into toddler beds, so it can even last through the toddler years.
Since a crib is much larger than a bassinet, a major consideration is the amount of space you have available. Do you have a large enough bedroom or nursery to keep a crib?
Many new parents like to keep baby in the same room with them at night for convenience during night feedings. Other parents find that keeping their baby in the same room is too disruptive, stressful or have other reasons that they prefer baby to have a separate room. A lot depends on your personal parenting style or personal preference when it comes to your sleeping space.
Find here: 4 Best Mini Cribs for Small Spaces
When to move baby from bassinet to crib
If you decide to get a bassinet for your infant, you will need to transition to a crib after about three to six months. Most experts advise parents stop using a bassinet between the ages of three to six months. The timing of the move depends on a few issues: the baby's weight, size and ability to roll over or sit up. A baby who is able to roll over or sit up can enable the bassinet to tip over, making it dangerous. Also, be aware of the weight limit from the bassinet's manufacturer. Additionally, if your baby seems to be uncomfortable or cramped it may be time to make a switch.
Whichever one you choose, safety is important. Make sure that the bassinet or crib that you get meets current safety standards. Look for JPMA Certification, which shows that the item complies with ASTM safety standards, as well as other federal and state requirements for juvenile products.
Always follow the manufacturers' instructions when you put your baby's bed together, making sure parts are tightened securely. Look out for hazards, like a mattress that doesn't fit the bed securely or puffy fabric, which could be a suffocation threat. The mattress should be flat and firm, and if there are any slats on the side of the bed, there should not be more than 2 and 3/8 of an inch between them. Make sure there is not any extra bedding, pillows, stuffed animals or additional padding in the bed with your baby.
You can find more information about best bassinets here! and best cribs here!
And if you need more information about SIDS, I recommend the video bellow: Panel Discussion of Updated SIDS Guidelines (its a long video of about one hour).