Being a new mom is quite challenging, especially if you start facing problems you weren't prepared for.
One of the most confusing questions you might end up asking is: why does my baby's face turn red when breastfeeding?
Because many mothers have faced this issue, we've decided to discuss the reasons behind it and what you can do to fix it.
Let's dive in!
Why Does My Baby's Face Turn Red When Breastfeeding?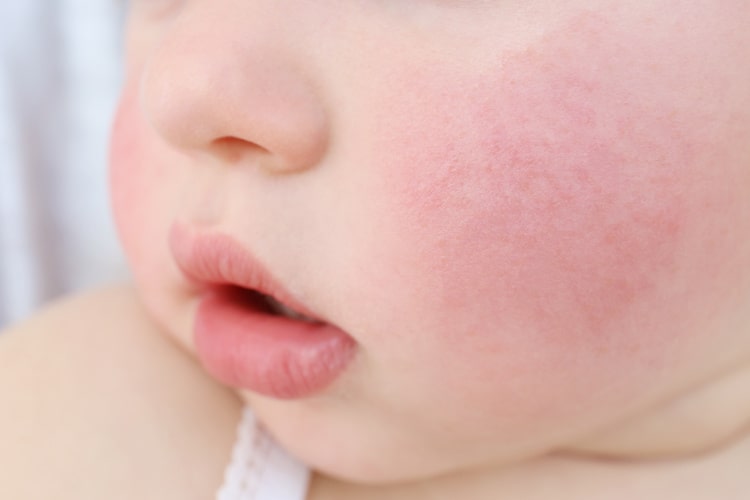 The answer isn't as straightforward as you might assume. This is because there are numerous reasons why a newborn face turns red when breastfeeding.
In some cases, the cause can be purely natural. While sometimes, red blotches appearing on your baby's face can be a result of other things you could treat.
In this section, we'll address every possible reason behind this issue.
Why does my baby's face turn red when breastfeeding?
Blood Sugar Spike
Let's start with the most basic reason why many babies turn a bit redder in the face after eating.
When a baby consumes breast milk, the blood sugar levels get higher because of the carbohydrates in milk.
Also, some studies have found that secondhand sugars can pass through breast milk to the baby.
As a result, the blood vessels dilate, causing the baby's face to flush for a little while.
Of course, this isn't problematic at all. Just wait for a few minutes after the feeding session, and the redness should fade.
Natural Reaction to the Food You've Eaten
Ever noticed that your face might get a bit flushed after having an exceptionally good meal? Oftentimes, this meal tends to be spicy.
Well, it could be just the same when a newborn face turns red when breastfeeding.
Usually, your baby might develop red cheeks as a reaction to some types of food that you've consumed.
If you've eaten something with spices, nuts, or cow milk, you might get this response from your baby's skin.
In this case, the red skin should disappear shortly after your baby is done feeding.
How to Fix This Issue
You can prevent this from happening by eliminating possible allergens from your diet.
If you must, you can have a spicy meal about two hours before you start breastfeeding. Therefore, its traces shouldn't find their way to your breast milk.
Cow's Milk Protein Intolerance
While CMPI is rare in babies, it's still a possibility if your newborn face turns red when breastfeeding.
Cow's milk can reach your baby's system from both your breast milk and the baby formula.
If your diet includes dairy, then the cow's milk protein will surely find its way to your little one.
As a result, your baby might develop an allergic reaction to it, including having red splotches on his or her cheeks.
But how can you be sure it's CMPI that's causing this issue?
The only way to know is to start following a dairy-free diet for 6-8 weeks, then see if the symptoms go away.
I know it can be hard since the majority of food includes dairy, i.e. butter, cheese, milk, etc.
This could be a viable answer to the question: why does my baby's face turn red when breastfeeding?
How to Fix This Issue
Once you're certain that it's CMPI you're facing, you'll have to cut out on your dairy intake.
You can reintroduce foods that contain dairy gradually when the baby reaches six months of age. Remember to go slow and watch for any worrisome signs.
Some mothers might consider switching to bottle feeding if they don't want to give up on dairy products.
However, it still may not be the best option because most types of baby formula also contain traces of cow's milk.
If this is the case, you could switch to a soy-based formula. Just make sure that your baby isn't allergic to soy milk.
Sensitive Skin
Again, you might ask yourself: why does my baby's face turn red when breastfeeding? And the answer could be really simple.
The face of an infant tends to be sensitive, especially during the weeks after birth. In some areas of his or her body, the skin might even seem translucent.
So, the mere act of being pressed against your body can cause him or her to flush slightly.
Therefore, having this extra temperature besides being fed a generous amount of breast milk could cause this redness. Yet, this isn't limited to breastfeeding only.
In fact, several moms have noticed that their babies' faces turn red when drinking from the bottle. As a result, you can assume that the act of feeding itself causes a healthy flush on your baby's face.
Consuming food increases energy, and more energy in your baby's body could cause him or her to move while being fed. Then, more blood will rush to his face, which isn't problematic as you may have presumed.
Overheating
Sometimes, red blotches on your baby's cheeks could be an indicator of an underlying health condition you might not notice right away. One of these conditions could be overheating.
See, a baby may already have this problem before a feeding session due to multiple reasons. Overheating in infants can occur due to:
High room temperature
Co-sleeping with parents
Too many blankets
Too many layers of clothing
Of course, you can easily tell if a baby is too warm to be comfortable. However, a sleep-deprived mom can be too tired to notice the signs of overheating.
So, she'll start breastfeeding her baby and then will begin to see that his face has turned red.
Why does my baby's face turn red when breastfeeding, she'll wonder. In this case, an already warm baby will get even hotter because of his proximity to his mother's body.
How to Fix This Issue
Now, if this scenario ever happens, the mom should stop the feeding session to cool down her overheated baby.
Take your baby to another room with a cooler temperature
Dip a soft cloth in lukewarm water, then wipe your baby's body
If the high temperature remains, then the mom has to contact her pediatrician at once.
Eczema
Eczema is quite common in infants, especially during their first few months. This condition appears as red, crusty patches on the baby's skin.
These red areas can show anywhere on the body, but mostly on the cheeks and the joints of the arms and legs.
Of course, eczema is easily treatable, and most babies quickly overcome it. You can't be exactly sure if the red spots on your baby's face are a result of eczema or some other type of rash.
In this case, always consult your doctor before starting treatment.
Therefore, 'why does my baby's face turn red when breastfeeding?' may not be the right question to ask here.
This is because eczema has nothing to do with breastfeeding. However, the red patches on a baby's face could become more irritated because of friction and extra body heat.
Still, you might be curious about what causes eczema.
Sometimes, it just runs in the family. So, if you or your partner have eczema, then your baby will have a bigger chance of having it, too.
On another note, eczema can affect babies with problems in the skin barrier. In this case, their skin tends to let germs in while keeping the moisture out. So, that's another possibility.
How to Fix This Issue?
You don't need to trouble yourself if your baby has eczema. Most of the time, it just disappears as your baby grows older. Such a relief!
Yet, some children grow into adults without getting rid of eczema. In these rare cases, children can go years without developing any symptoms, but their skin tends to be too dry.
Luckily, you can do many things to treat eczema to get rid of the irritated patches on a baby's face. For instance, you could:
Apply moisturizer after each bath (go for an ointment with ceramides)
Bathe your baby often in lukewarm water to keep his skin moist
Baths could also relieve itching
Keep the baths short (only 10 minutes)
Clean your baby's skin gently not to irritate it
Gently pat the skin dry after each bath
Use unscented laundry detergent to wash baby clothes
Also, make sure that you steer clear of the following eczema triggers.
Dry skin and low humidity
Allergens such as nuts, eggs, or cow's milk
Irritants including scented products, perfumes, polyester clothes, etc.
Heat
Sweat
Stress
Once a baby recovers from eczema, the red blotches on his or her skin should disappear. So, you should no longer have to ask, 'why does my baby's face turn red when breastfeeding?'
Milk Rash
At a first glance, you might think that breast milk can cause rashes. But milk rash isn't exactly caused by breast milk. Rather, it might be a result of the breastfeeding process itself.
Milk rash, or Atopic Dermatitis, is a skin condition that can affect babies, leaving red spots on their cheeks. So, how can breastfeeding cause milk rash?
Breastfeeding can pass different allergens to the baby's system, which can cause these red blotches. The food that the mother consumes, especially chicken and eggs, can lead to this condition.
Yet, other things could trigger milk rash, too. These include:
Air pollution
Heat
Dust mites
Germs in the air
How to Fix This Issue?
You'll have to act based on the cause of milk rash. If you suspect that the culprit is your dietary choices, then you might have to make several changes to the food you consume.
Besides that, you should work to eliminate any of the triggers that we've listed above. Then, it may be a good idea to do the following to soothe the rash.
Avoid bathing your baby in warm water to prevent dryness
Apply moisturizer to the affected skin
Try to prevent your baby from scratching these red spots
In some cases, the rash might spread and develop a fever. If things get this far, the mother should take her baby to the doctor at once.
Frequently Asked Questions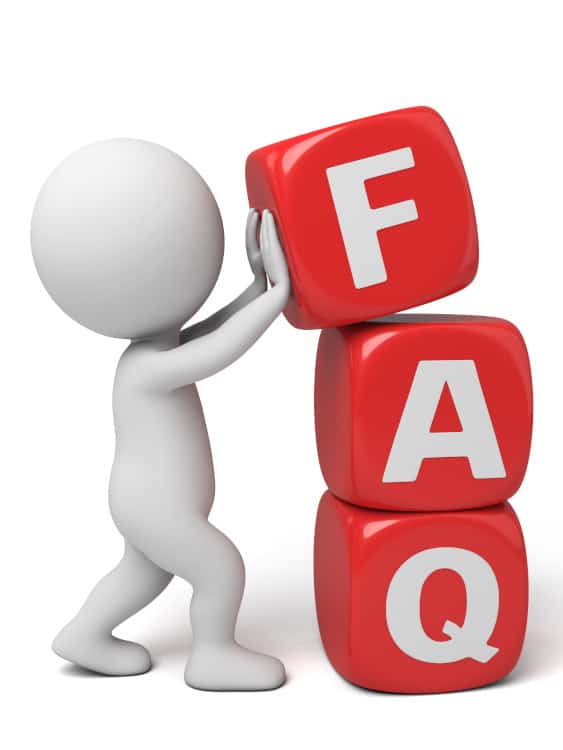 If you've ever wondered, 'why does my baby's face turn red when breastfeeding', you might have the following questions as well.
Why is my baby drooling while breastfeeding?
It's completely normal for a baby to drool while breastfeeding. When the baby is still an infant, he or she doesn't have full control of their swallowing function.
Also, babies learn to use their mouth muscles during this stage of their lives.
Drooling can last up to 18-24 months.
Does breast milk irritate babies?
Not at all. In fact, you can use breast milk to ease several types of rashes, including eczema.
This is because breast milk includes elements that offer protection against infections. Also, it can be a natural moisturizer for your baby's skin.
Therefore, you could pour a few drops of breast milk on a cotton pad. Then, use this pad to wipe down the red spots on your baby's cheeks. After a while, you should begin to notice improvements.
Can milk rash only affect breastfed babies?
Not exclusively. Milk rash can also happen to bottle-fed babies because many baby formulas include cow's milk protein.
Some people confuse milk allergies with lactose intolerance because they share some symptoms. However, these two conditions have varying causes, not to mention that they affect the human body in different ways.
What does it mean when a baby's face turns red?
Most of the time, the red coloring on a baby's face can be the aftermath of the blood vessels expanding.
On the other hand, it can be a skin rash with blotchy or flaky spots. Usually, these spots tend to be dry.
Both conditions can be caused by many things, which we've already discussed in this article.
To Wrap It Up
Why does my baby's face turn red when breastfeeding?
The answer could be as simple as having the baby pressed against your body heat. In other cases, knowing the causes might require you to notice other symptoms.
'But now I'm confused', you might say, 'I can't tell which thing is the reason why my newborn face turns red when breastfeeding.'
We understand that some moms may not find the right conclusion quickly. Therefore, you must consult your pediatrician to let you know what caused this condition. With an accurate diagnosis, you could begin treating your baby without missing a beat.