Your baby is only a few weeks away from emerging into the world, and, as a new parent, it can be an exciting experience like no other.
Right now, you probably have numerous questions on your mind, but today, I'm going to focus on this one: "How many swaddle sacks do I need for my baby?"
In this article, I'll answer your question in-depth, let you know how to buy the perfect swaddle for your little one, and recommend one of my favorites on the market. Ready to dive in?
Content:
How Many Swaddles Do You Need For Newborn?
The Right Number of Swaddle Sacks For Your Baby
How to Choose the Perfect Swaddle Sack? + My Recommendation
How Many Swaddle Sacks Do I Need?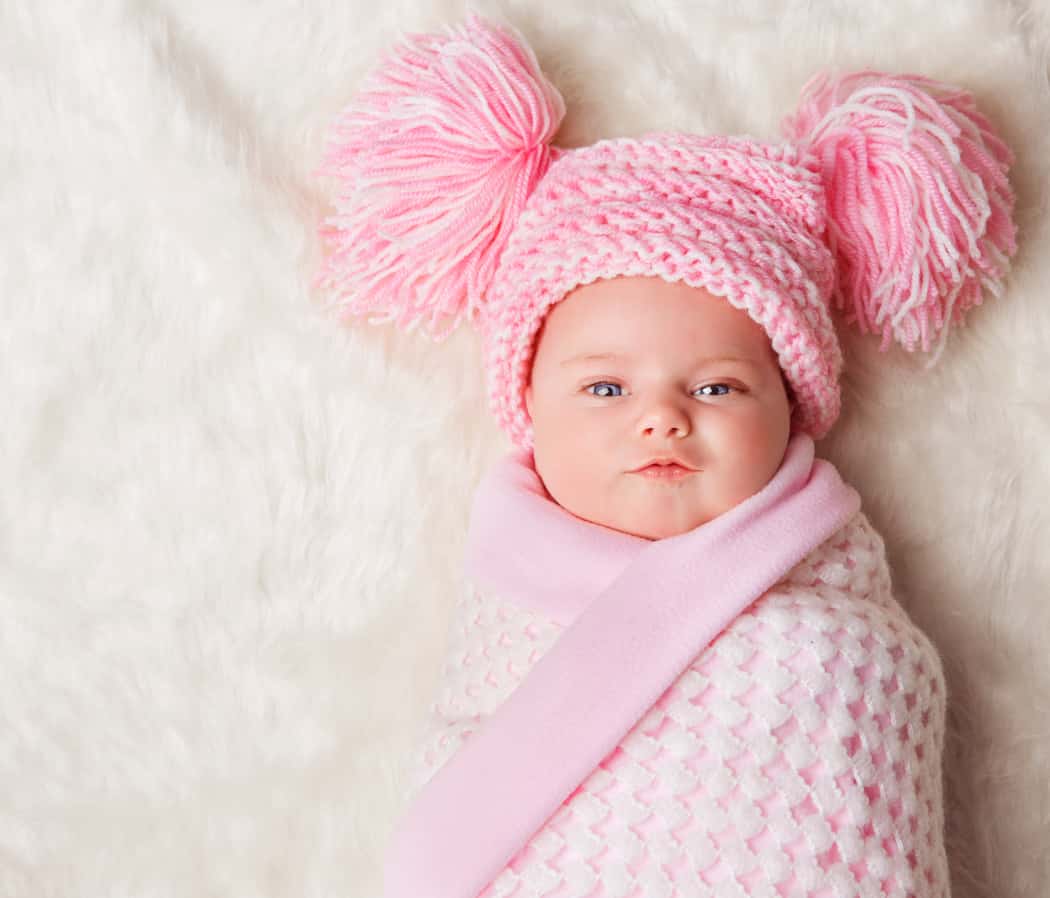 Let me just say that the number of swaddles a parent should buy for their baby depends on several factors. However, if you're looking for the short answer, you should know that your best bet is to buy two swaddled.
This way, when it's time to wash one swaddle, you'll always be left with another one to wrap your baby in for a comfortable nap. Of course, you could buy more than two swaddles to give yourself a break from having to do the laundry every day.
How to Determine the Right Number of Swaddle Sacks to Get for My Baby?
Want the extensive answer to your question, "How many swaddle sacks do I need?" This section is for you.
The number of swaddle sacks you should buy is related to your laundry schedule, your baby's needs, the temperature in the room, and your budget. Let's discuss each one of those points in more detail.
Your Laundry Schedule
The first thing you should keep in mind before buying your swaddle sacks is how you go about doing your laundry. Do you usually do it every day, every other day, or every three days?
Bear in mind that, as a new mother, your schedule will most likely change once you give birth to your baby. So, if you typically do your laundry every day, that might extend to every four or five days because you'll need to get all the rest you could get.
For that reason, it's always a great idea to get extra baby swaddles.
Your Baby's Preferences
Even though most babies like to be wrapped up in a swaddle to avoid being startled awake, some may not be fans of it. If your baby likes to have his or her arms free while asleep, you'll probably only need one swaddle for good measure.
The best way to go about this is to buy one swaddle before your baby is due. Once you understand what he or she is comfortable with, you'll know if you'll have to get another one or two additional swaddle sacks.
The Temperature in Your Baby's Room
Another thing you need to consider is the temperature in your house. If you live in a region where the temperatures change day after day, you must buy several swaddles of different weights.
When shopping for baby essentials, you should ensure that your baby doesn't get too warm or too cold inside his or her room. So, whether they're clothes, blankets, or swaddles, these items must be bought in various thicknesses to match the shifting weather.
Your Budget
It goes without saying that the larger your budget is, the more swaddle sacks you could get for your baby. If your budget is somewhat limited, two swaddles can do just fine as long as they match the room's temperature and your baby's needs.
Even if you have a larger budget, you must remember that babies are safe to be swaddled for only two months. Sometimes, this period can be even shorter if your baby starts to roll over in his or her sleep before the two-month mark.
For that reason, it's wise to not go for more than four swaddle sacks since it's a short phase anyway.
"How many swaddle sacks do I need?" is a question you now have an answer to. Now, how about we find out how to shop for the best swaddle sack for your baby?
How to Choose the Perfect Swaddle Sack?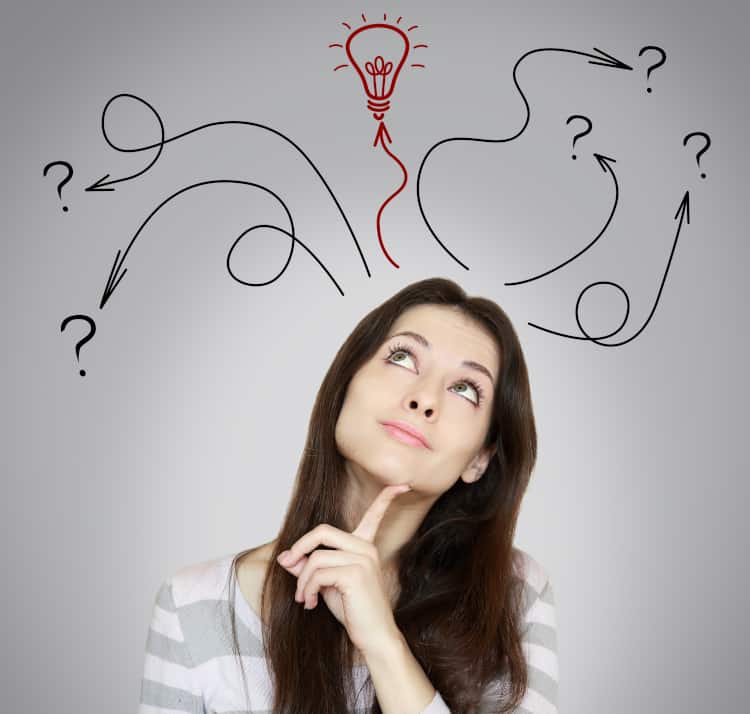 This is probably the second question you'll ask and I'm still here to give you a helping hand. To determine the right swaddle for your newborn, you must consider size, type, and material.
Size
The most important thing to pay attention to when shopping for a swaddle sack is its size. The dimensions and shape should be right for your baby's body and age.
While this sounds pretty straightforward, some parents make the mistake of buying swaddles that can fit larger babies. In their defense, getting a bigger swaddle means a good investment since it should stick around for longer. Well, that will probably not be the case.
See, wrapping a newborn in a swaddle intended for an older baby won't be easy. The fit won't be snug, and he'll easily break free from it, which will defeat the whole purpose.
Type
Swaddle sacks are available in many types. You can go for a zippered swaddle, a swaddle with wings, an arms-up swaddle, or a velcro swaddle. So, which one should you go for?
Since you won't be able to tell which one your baby will be most comfortable in, you can go for a basic arms-up swaddle and a zippered swaddle. Both are easy to use and provide the most comfort for a sleeping baby.
Material
When checking out the material of a swaddle sack, you must make sure that it's breathable so that it won't cause overheating. Plus, it should be elastic enough not to be too tight when your baby is wrapped up in it.
Don't forget to pick something suitable for the weather, making sure it won't make your baby hot or cold in his room.
Organic cotton is an awesome choice because it's hypoallergenic, so it should be soft on your baby's sensitive skin. Also, buying a swaddle made from bamboo cotton is another great idea because it's an eco-friendly material.
Now you have answers for "How many swaddle sacks do I need?" and "How to buy the right swaddle for my baby?" It's finally time to make your purchase!
My Favorite Swaddle Sack: Love to Dream Swaddle Bag
**Some links on this page can take you to Amazon.com, where you can see prices, customer reviews, product specs, etc … Please note that we only share stuff we love. We may earn a small commission if you buy through our links.
If you're still unsure which swaddle sack on the market to buy, how about I introduce you to the Love to Dream bag? This isn't a normal swaddle, it's a transition bag to accompany your baby through his newborn phase and all the way until he can roll over. Pretty cool right?
The swaddle comes with two wings that are zippered to the body of the bag. When your baby is in the swaddle stage, his arms should fit inside these wings, giving him maximum comfort while he sleeps.
As he grows older and shows signs of wanting to roll over, you can remove those wings so that the arms get more freedom. All you'll have to do is allow him to sleep with only one arm out. Then, once he becomes used to this new sleeping position, you can unzip the second wing.
Before you know it, your baby will finally have transitioned from being swaddled to falling asleep in a wearable blanket. And, the best thing is, the Love to Dream bag can help make the whole process as gentle and smooth as possible.
Another thing I like about this swaddle, besides its genius design, is its flexible and comfy material. It's made of 93% Cotton and 7% Elastane, which should be soft enough for the baby's delicate skin.
Let's not forget that the swaddle is available in three sizes: Medium, Large, and X-Large. This way, you should easily find the right pick for your baby's height, weight, and age. The manufacturer has also included a sizing chart to help you take your pick.
Reasonably priced and smartly designed, the Love to Dream swaddle sack is a favorite of thousands of parents around the world. So, you should probably give it a shot, too!
Pros
A swaddle sack that doubles as a regular sleep sack
Helps make the transition out of being swaddled smoother
Made of soft cotton and flexible Elastane
Available in three sizes to fit babies up to 12 months of age, 33 inches of height, and 31 pounds of weight
Moderately priced
Cons
Only some people complained that the neck hole seemed to be a bit tight on the back
Check Swaddle's Price & more
Read Customer Reviews
To Wrap It Up
"How many swaddle sacks do I need?"
I can definitely hear you asking this as a first-time parent. After reading this guide, you'll realize that the answer mainly depends on your lifestyle, budget, and baby's needs.
As a general rule, try to buy two to four swaddle sacks so as not to end up with a demanding laundry schedule.
To keep from having to browse the internet for hours for the perfect swaddle sack, you could take the easy way out and get the Love to Dream bag. Not only can it provide a peaceful sleep for your baby, but it may also be a wonderful choice for later when it's time to shift to a free sleeping position.
Finally, I would like to recommend to you to read more about how to keep your baby from sleeping on the side and SIDS risk